Welcome to my official site
This website is the only place where i will post my most playful, secret, and exciting pics and videos. I built this especially for you guys, my fans, so if you want to be a part of the secret special moments of the fun i have, create an account now. This VIP account will provide you all my updates for new shoots, trips i am planning, and performance dates, so if you wanna keep up with me, make sure you're keeping up with all of me I try and do a little something special for my new fans, so expect some exclusive live shows for when you get inside.. i like being real-time for all my fans, and i really like having fun and enjoying myself! Why not come inside, and have some fun with me?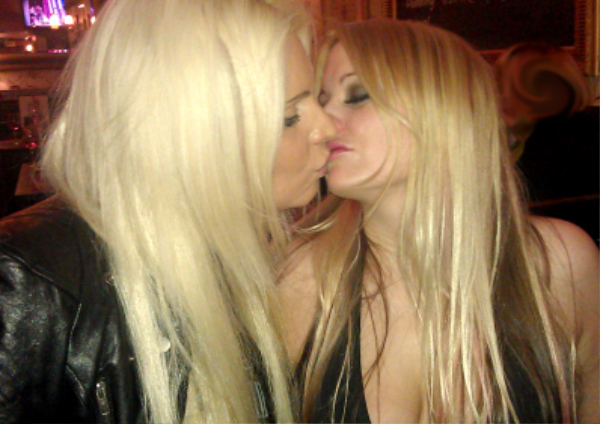 I'm looking forward to catching up with my sexy blonde bombshell friend Dakota Model tomorrow. Last month we got together in Chelsea for some live webcam, filming and some femdom sessions.
We dressed up in sexy lingerie, stockings and suspenders and have such a dirty time playing with each other on webcam. We got out all of our kinkiest toys to use on each other and I'm not sure who had more orgasms - us or the viewers! I suspect it was probably us as we had quite a few multiples! We always enjoy a bit of lesbian fun together and had a wild time misbehaving and putting our toys to good use!
Later we had a Sub come round for filming. I could ell Miss Dakota fancied the pants off him - he was just her type, kind of cute and young looking with nice hair and a posh voice. First of all she treated him to a dirty wet blowjob whilst I played camera lady and filmed. Next he was keen to try a strap-on for the very first time. So I took out my kit of arse banditry and started to tease him and get him excited. He loved the purple beads I used to slide in and out of his naughty bum and in no time at all he was begging to be taken with my strap-on. He laid on his back whilst I inserted my dildo into his arse nice and slowly.Dakota filmed as he took the strap-on deep and I built up the speed, fucking him a little faster. His cock stiffened and stood up on end as he took my dildo deep inside. Then his cock twitched hard and he came hard covering himself in gallons of cum!
I think Miss D was a bit disappointed as was looking forward to some cock action and we told him he was very good but needs to build up his stamina! Next time maybe Miss D! ;)
Perhaps tomorrow Miss D will get some hard core action and I will enjoy some lesbian fun with her too!